A green dot is a symbol of a single moment in time, a directive, a distraction or a delegation that can be used to end harm or to support victims of violence.  We each have an individual choice to make our community safer.
No single one of us has to do everything, but every one of us can choose to do something.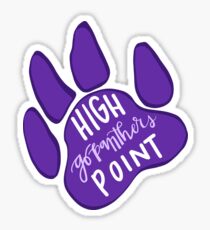 At High Point University, we believe that everyone does their part to create a culture where violence isn't tolerated. Counseling Services supports and encourages efforts toward the permanent reduction of power-based personal violence including, but not limited to, sexual assault, dating/domestic violence and stalking. Ask us about how you can get involved and learn bystander intervention strategies including one the "3 D's: Direct, Delegate, and Distract".
You can direct questions to this address to learn more about our Green Dot initiative:  greendot@highpoint.edu